At Flowitt, we understand that whether you intend to build your dream home, or complete small works to your property, that beginning the process is daunting. We believe that it is good communication, honesty, and integrity throughout our business that leads our projects to be successful, and as stress-free as possible.
We have put together this guide on what to expect when hiring an Architect, with the aim to inform you what the process could entail, and hopefully make you feel more comfortable and enlightened about the stages of your project when working with Flowitt Architects.
Why employ an Architect?
You might be wondering: "do I need an Architect?" & "In which cases do I not need one?"
Generally, small works which do not require planning permission do not need an Architect. However, contrary to popular belief, Architects do not only design buildings and assist with planning applications. At Flowitt, we offer a full range of services from initial design, to completion and client handover, meaning that you can be supported by a close-knit team throughout the entire process of your project. We have outlined the stages below in order to de-mystify the process and the terminology.
Initial Consultation
Your next question may be, "how do I hire an architect?" At Flowitt, we offer your first consultation free of charge. This allows you to meet a member of our team, normally our Managing Director David Banks, and talk through your initial ideas and what you want to achieve. We will also explain the services we offer, and discuss the level of support you wish to receive from us. The initial consultation is also an opportunity for you to begin forming that essential relationship with us, which will be key throughout the process. We like to keep this stage friendly and informal, so that there is no pressure to pursue the project – we want to make sure we are the right Architectural firm for you.
Feasibility Studies
One of the first stages of your project will be the completion of feasibility studies, normally completed if the project is large, or if there is some debate as to whether it will meet certain authority requirements concerned with elements such as planning, energy efficiency, and environmental impact. The role of the Architect at this stage is to highlight any issues there may be with the project, and to identify feasible options going forward for the client.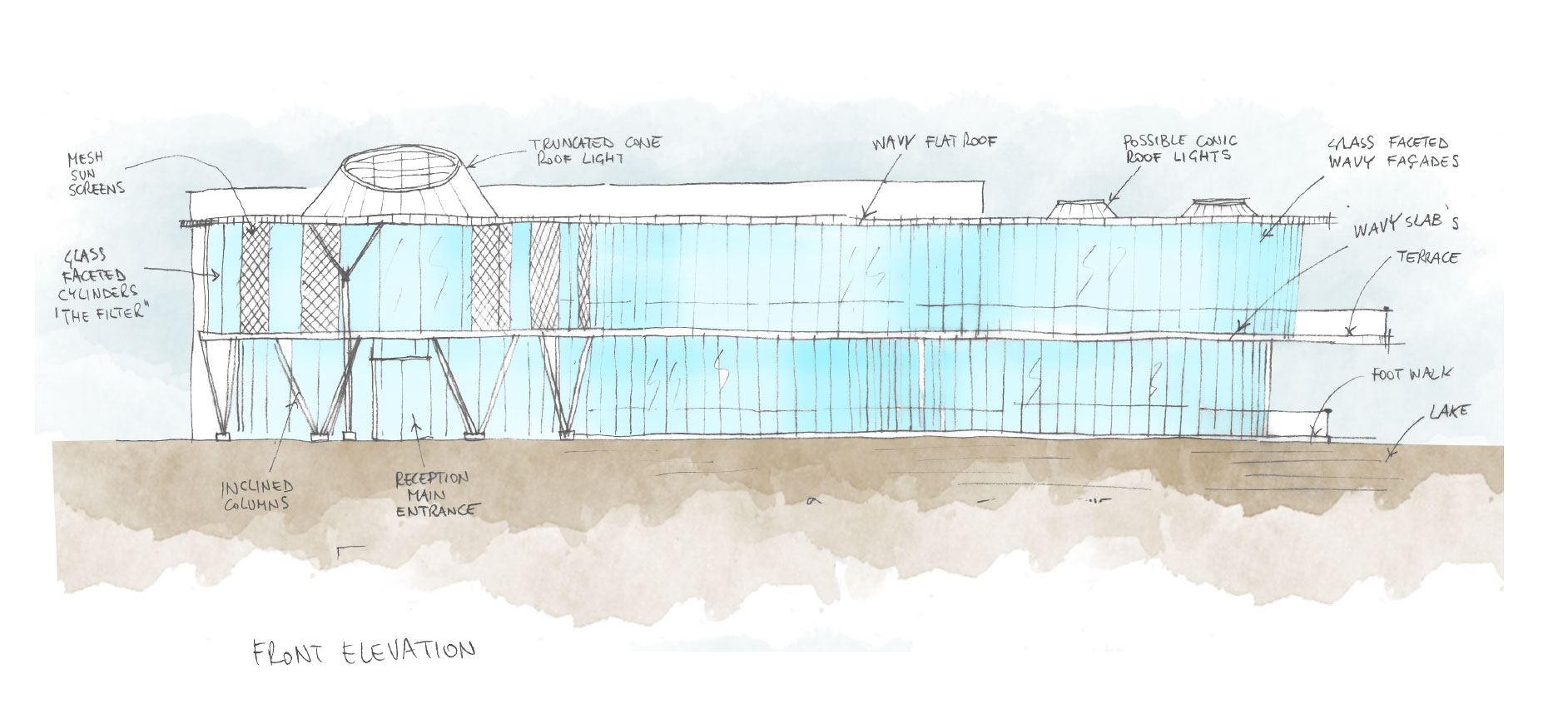 3D Visualisation
Although our Architects are experts at visualising 2D drawings as a real, 3D building, we understand that this is not as easy for our clients. By using CAD software, our Architects can use 3D visualisation to help bring your project to life. It can also be used to aid feasibility studies, and planning applications. However, this is not only useful from a practical point of view. 3D visualisation of your project is a modernised version of the original artistic elements of Architecture, where Architects would create hand-drawn and painted images of a potential project. It can simply be requested as an additional artistic element to your project, allowing you to have your new home or project made into an art form.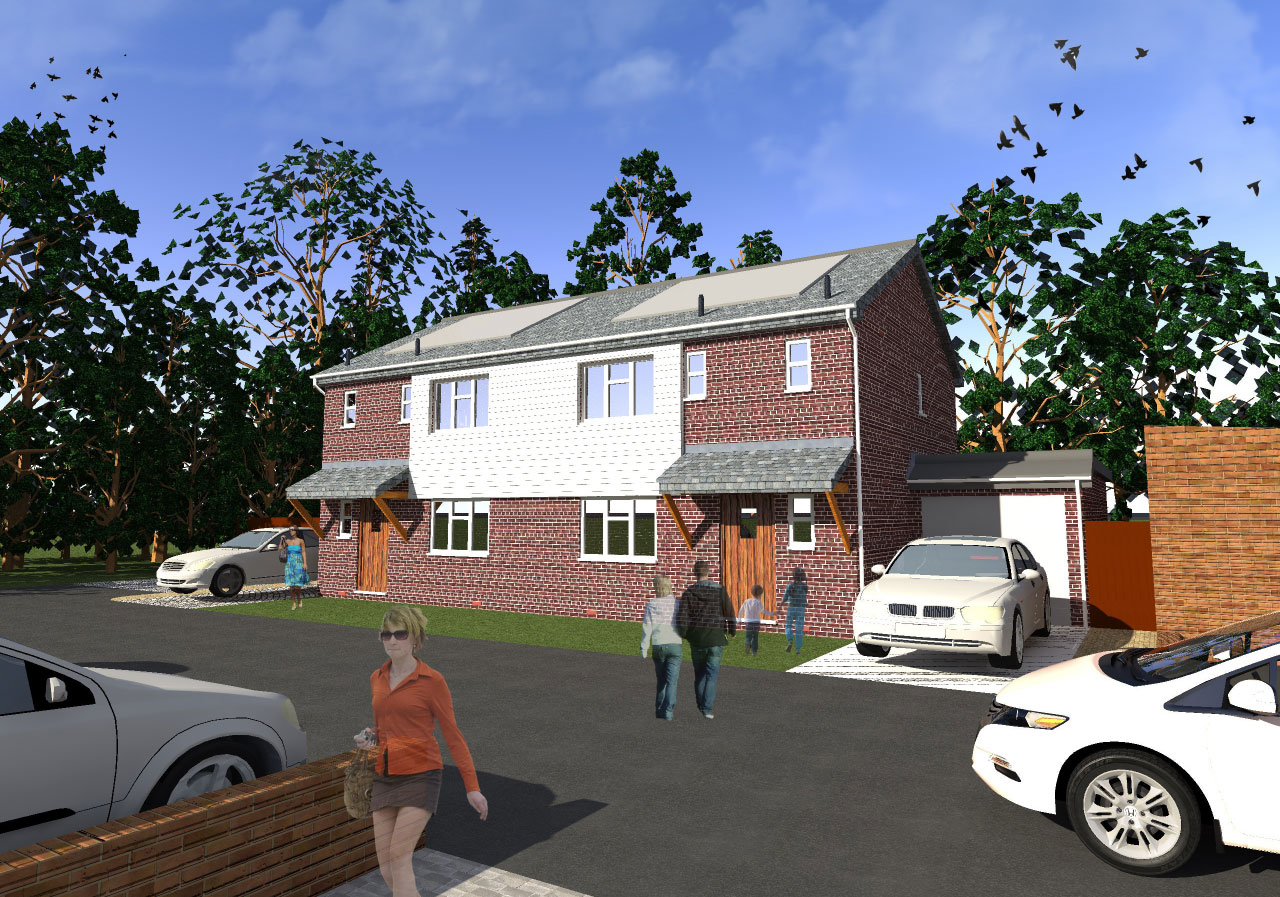 Pre-Planning Applications
This process involves us producing a proposed scheme and submitting to the local planning authorities pre-application advice service. This service enables us to receive feedback on the application from a planning case officer.
Pre-application discussion and engagement by prospective applicants offers significant potential to improve both the efficiency and effectiveness of the planning application system and improve the quality of planning applications and their likelihood of success. This can be achieved by:
Displaying knowledge of the relevant planning policies and material considerations that are associated with a proposed development
Working with interested parties, collaboratively and openly, at an early stage to identify and resolve the issues associated with a proposed development
Examining potential mitigation of the impact of a proposed development, including any planning conditions
Identifying the information necessary to accompany a formal planning application, therefore reducing the probability of delays at the validation stage.
The benefits of this are that you may receive a quicker response once the full application is made, and there are likely to be fewer conditions imposed if and when permission is granted.
Planning Applications
If your project requires planning permission from the local authorities, we will advise you of this. We can also take responsibility of making the applications, and dealing with any disputes and/or appeals. Planning permission can take 8-13 weeks to be processed. Our team have experience working with local authorities, and knowledge of the requirements for certain buildings. The entirety of our team is experienced in submitting planning applications.
Building Regulations Advice
The Building Regulations are legislation set by Central Government. They ensure that all buildings and structures are constructed safely, and that they comply with levels of energy efficiency, to the satisfaction of a building inspector. Building regulations approval is separate from planning permission and is the next stage once planning (if required) has been approved.
You will usually need building regulations approval if you:
Put up a new building
Extend or alter an existing building
Install services or fittings in a building, e.g. washing and sanitary facilities, hot water cylinders, foul water and rainwater drainage, replacement windows and any fuel burning appliances
At Flowitt, we advise on all aspects of the building regulations. We liaise with consultants to co-ordinate a building regulations compliant scheme for your extension or new build, enabling works to begin on site.
Tender Packages
At Flowitt, we are able to put together Tender packages. These are a set of drawings and documents submitted to the builders on site in order for them to provide their cost, or, tender, prior to beginning works.
Initial Drawings and Working Drawings Packages
Once planning permission and building regulations have been attained, our team are able to provide architectural drawings of all stages and types, from initial sketches to aid client meetings, all the way through to working drawings.
Working Drawings are the final set of drawings which Architects issue to contractors, in order for them to begin work on site. Opposed to initial drawings, which are mainly used for planning applications and the visual design element given to the client, they are measured, precise and scientific, and essentially act as a set of instructions, which builders and engineers follow.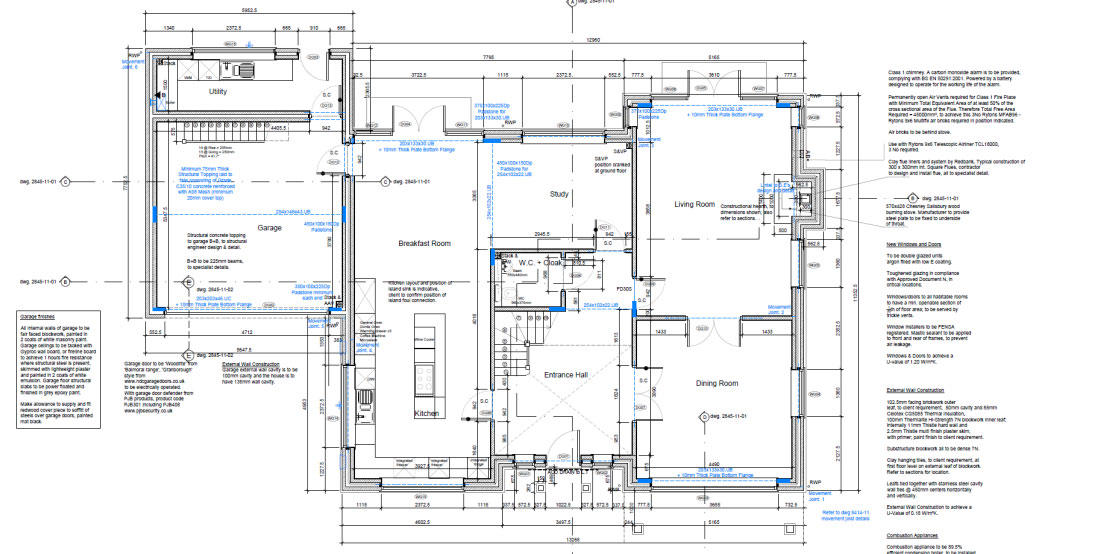 Management of Communications
At Flowitt, we pride ourselves on our relationships with our clients and good communication, but we do understand that the process is daunting and that possible disputes between all parties involved are of concern. The RIBA estimate that only 2 per cent of all projects end up as formal disputes, with most of these disputes occurring between builder and client, as opposed to architect and client.
When working with Flowitt, as our client you also have the option of allowing us to manage the relationships with contractors, engineers and builders. Again, this takes strain and pressure away from the client. We also use contractors and builders who we trust as a company, and have built a rapport with, to assure a high level of quality work.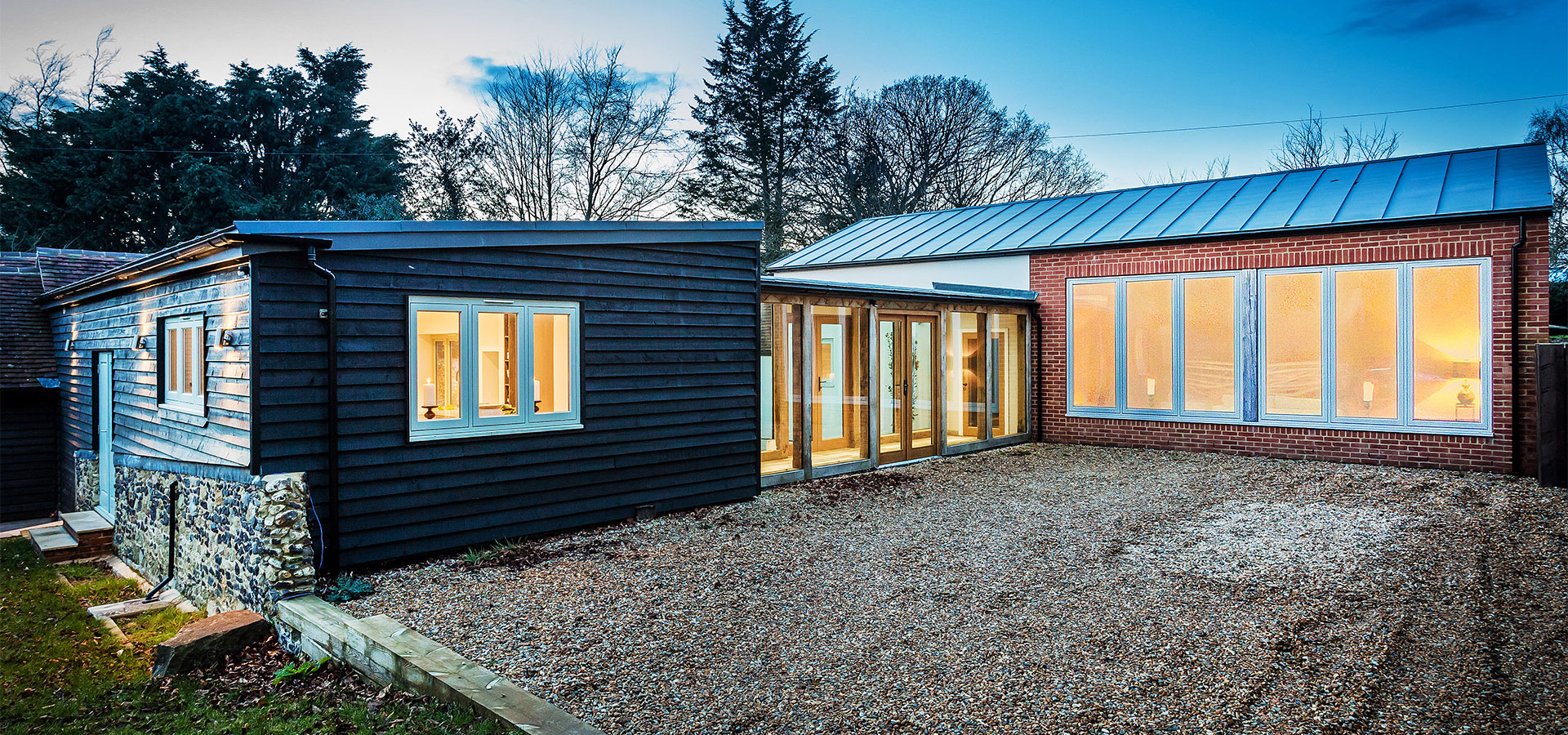 Contract Administration
Throughout the course of your project, Flowitt can offer a comprehensive contract administration service. Firstly, this means that we will provide you with a detailed contract, outlining the elements of work you have requested from us, and a breakdown of the costs involved for each element. It will also state how we have agreed to designate fees, whether that is per hour, as a percentage, or a mixture of both.
Site Visits and Certification
As a team we have a hands-on approach, and this shows in our site visits and exemplary snagging. We like to frequently visit our sites, not only as a matter of contractual commitment, but also because we are genuinely passionate about our projects, and love to see them develop!
A snagging list is carried out before the project is handed over to the client. This involves a member of the team surveying the property and noting down any faults, or flaws, which need to be changed before the project is marked as completed. It ensures that your project is completed to the highest of standards.
Terminology
Architect: Registered with the Architect's Registration Board (ARB), qualified to offer full service from concept design, construction drawings, through to completion
Architectural Technologist: An Architectural technologist is qualified to offer architectural design services, as well as manage projects, from inception to completion. They are the lead on the technological aspects of the project design and work to form the connection between concept and realisation.
Architectural Technician: An Architectural technician specialises in the application of technology within architecture. They play an integral role in developing the design, by performing research and investigation of the products, processes, legislation, and technology.
CAD: Computer Aided Design
Planning Application Drawings: Basic drawings used for application to the planning permission authorities
Building Regulations: A set of legislation set out by government which ensures buildings and structures meet safety and energy efficiency standards
Working Drawings: Used by builders on site to construct the project
Tender Package: A set of documents and drawings sent to the builders, from which they price or, 'tender', the project
Contract Administrator: Another role of an architect when asked to impartially manage the client-builder relationship and communications